Providing Quality Solutions for Your Business Needs
CBS Administrators, LLC is a licensed and bonded third party administration company that specializes in assisting employers with fringe benefit plans. We have grown to be among the leading TPA'S by delivering exceptional customer service and utilizing advanced technology platforms. CBS has positioned itself competitively by offering service enhancements that other Third Party Administrators do not offer, and by utilizing technology, we have been enabled to deliver our services with a new marketing appeal at a reduced cost of administration. Our exceptional customer service focus and commitment sets us apart from other administrator.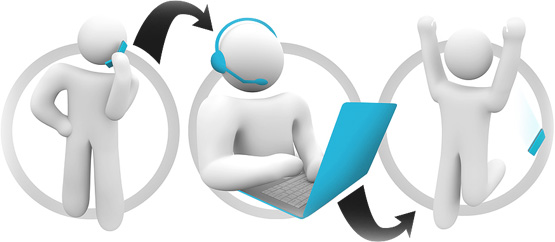 CBS Administrators offers Third Party Administrative services for Flexible Spending Accounts (FSA), Commuter Benefit Plans, Dental Reimbursement Plans (DR), and COBRA Administration. We are committed to taking the needs and uniqueness of each of these services, combined with the talent and experience of our staff, and delivers them to our clients with a focus on exceptional customer service, the most advanced technology platform, integrity, honesty, and a fair price. Our firm is dedicated to being your Third Party Administrator Partner.
We are always looking for ways to improve our services and implement new technologies. CBS offers online enrollment, debit card and smart card management for section 125 and 132 plans. These features allow for instantaneous reimbursement of qualified out-of-pocket medical expenses or transportation/parking expenses. Employers and employees have online access to account balances and activity. Implementation of the Debit Card and Smart Card technology has improved both employee participation and employee contributions.
Our Approach
1.

'Assess' – Understanding your needs is the best way to save you money and make your employee's happy. With our expertise in administration and your knowledge of your employees.

2.

'Customize' – CBS Administrators is comprised of multiple layers of services, that when combined, the depth of our capabilities, provides a "Custom Total Benefit Solution" to manage all of a company's benefit administration needs.

3.

'Save' – We provide an administrative solution that addresses the overwhelming changes in the benefits market today, at the most cost effective price—saving you time and money.